I hope you know that this will go down on your Permanent Record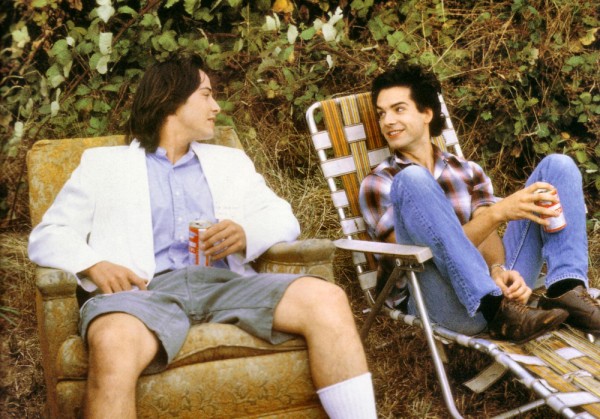 Of all the films archived in the Backlot, Permanent Record has gotten the most attention. It seems the song sung at the end of the film, Wishing on Another Lucky Star has a special place in the hearts of many people all over the world. Early on in the comments there were requests for a copy of the song and a helpful fan passed along J.D. Souther's version. Then when the film was recently released on DVD, another fan sent me a copy of Jennifer Rubin singing it captured right from the movie. Most recently, another talented fan took the time to work out the chords and share them so fans could pick up their guitars and play the song themselves. For that, to get the mp3's, and to read the comments from fans about it all, go to the PR entry at the Backlot. It's a shame that I've had to close comments at the Backlot due to spammers because it's pretty neat how folks came together around the movie and the song.
Oh, and the title of this entry gives me a nice little segue into mentioning that I'm going to see The Violent Femmes tonight!

| from inside the mind of krix at
11:37 AM
|
comments (14)