So long and thanks for all the....ass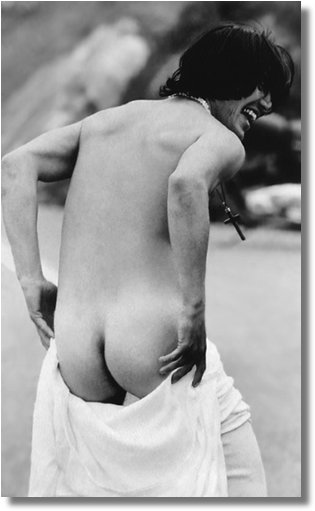 So, it's been 52 weeks of Ass Friday.
A year ago I picked up on an idea originally thought up by Tracy of Time for Your Meds. Instead of answering questions for the friday five or whatever for blogfodder, she suggested posting a picture of your or a loved one's tush instead and she dubbed it Ass Friday. Since there is no ass more beloved around here than Keanu's I thought "what the heck, it's content". I never realized how popular it would become (though I should have). And it's been fun (how could it not be?) and I am grateful to all of you have sent in pictures. Special thanks to Elsinore for today's pic, and for coming through a number of times when I made a special request.
And I know you're not going to like this, but.......
Today I officially announce the end (no pun intended) of Ass Friday.
I'm sorry, especially after reading so many comments about how you look forward to it, etc. but..........it's time.
Why? A number of reasons. First off, there's only so many pictures of Keanu's butt out there. There are screen grabs, but I've pretty much used up most of the decent ones available and until I have a way to do my own DVD captures I'm not finding enough pictures that meet my standards. Also I've passed on several great shots of Reeves' backside because they were papparazzi shots, but I've probably let a few that would not make the cut otherwise go up just for the sake of having something, and I don't want to have to be ignoring my own guidelines for the sake of AF.
Another reason is that I really don't want Ass Friday to be keanuvision's "claim to fame". When I went to my first becky show at the Musician's Institute this June, I met some Keanu fans. Someone pointed me out as 'the one that posts the ass pictures every friday'. Frankly, I wanted to stop Ass Friday right then.
Instead I decided to try and always include something in the entry with the pictures - an article, mp3, or just something to spark discussion other than "woo! sweet ass!".
But still, it's started to become not so fun - an obligation - and just the pressure I put on myself to have to have something every freaking friday has become sort of a drag.
So thank you all for your enthusiasm, and thanks to Keanu for such a photogenic derrierre. Ass Friday will live on in the archives.
And you know, it's been so single-minded.
I mean there's a whole world of bare chest / belly scar / package pictures of him out there that we could be lusting after.
And who says we have to limit that to one day a week?
spoony | from inside the mind of krix at September 19, 2003 08:12 AM .