late for my own party!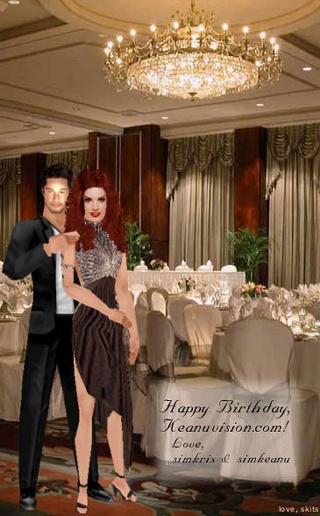 Holy shit.
Today's keanuvision.com's 3rd Birthday.
That means I'll be taking content submissions of wallpapers, other assorted graphics, poems etc and sharing them. I'll have to scare up some goodies to give away, and we'll just extend it all through tomorrow.
Send me submissions to me at:
keanuvisionary at gmail dot com
It also means I'm down on my knees and thanking every single one of you for supporting and visiting the site. I know it's been slow lately, and I'm going to try and kick myself into gear I swear.
*smoooch*
the site | from inside the mind of krix at November 09, 2004 05:15 PM .