Ass Thursday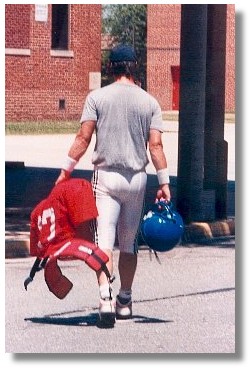 The good news is, Ass Friday is a day early this week.
The bad news is, it's a re-run.
The good news is, I'm getting the upgrade this weekend!
The bad news is, site backup commences around 8PM PST tonight so anything posted after that will be lost (this includes comments), so I'm probably going to not bother with anything very interesting or important for a few days.
The good news is, I am going away this weekend to Fran and Wendy's so I wasn't going to be posting much anyway.
The bad news is, I was going to do some audblog entries, but now it looks like they will be lost in the shuffle so I probably won't. And the voicemonkey is being difficult to log into.
Actually I probably still will do some audblog entries over the weekend, I've already paid for them. If I can just ask the first person to comment on the entry to copy and paste the audio link into their comment that would be great. (Since comments are emailed to me, I can restore anything remotely worthwhile if necessary)
The good news is, there shouldn't be a whole lot of actual down time, if any. And once the upgrade is done there will be no bandwidth or space worries.
So, I will catch everyone later. Make use of the links on the side, and have a great weekend!
*smooooooch*
it wahs , spoony , the site | from inside the mind of krix at July 31, 2003 05:15 PM .