Bill and Ted Trading Cards 1-10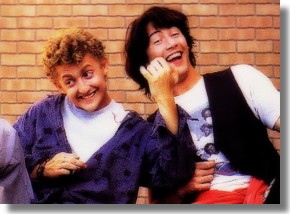 I actually started scanning and archiving the Pro-Set Bill and Ted Trading cards.
Cards 1 thru 10, front and back can be found here.
Right now, I'm just using a generated album page, pretty much no frills. It's going to need some fine tuning.
Anyway, I will be adding more soon.
the site | from inside the mind of krix at August 11, 2003 04:51 PM .