...and we're back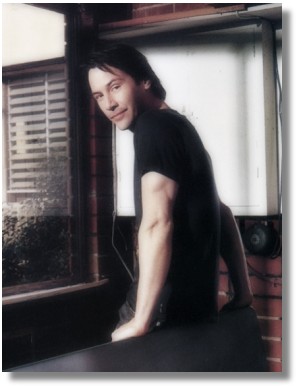 A few things before I go to bed...
BECKY will be playing The Viper Room, next monday the fifth of May.
Keanu will be on the Today Show and The Tonight Show, next week on the 8th.
Speaking of the Today show, Al Roker is giving his weather reports from the Reloaded set all week, today he was really cute geeking out over the Zion set and talking to Owen. Oh, and in thier little coast-to-coast via-satellite banter with Mr. Roker, both Katie and Matt confessed that the have never seen the original Matrix movie. What the ....?
I don't think I can get my news from them anymore.
the site | from inside the mind of krix at May 01, 2003 12:01 AM .