That Tod
I had a boyfriend or two that my parents always referred to with a "That.." before the name. None were as endearing as "That Tod", though.
This month, Cheryl takes us back to 1989 and the wonderful ensemble film, Parenthood.
And of course, it's only fitting that this is today's Ass Friday pic..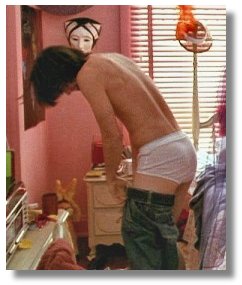 thanks to Rhonda and kcrl
spoony , the site | from inside the mind of krix at January 03, 2003 11:04 AM .