geek girl
I'm officially all creamy over Constantine.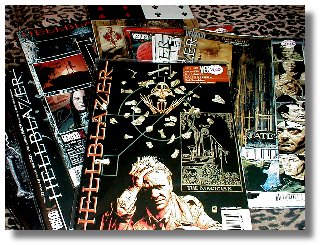 I went and bought 17 issues of Hellblazer (current one back to #170) today and will be spending a good part of the weekend reading. I also bought #1, because it was there and how could I not?
Also, focusing on Hellblazer keeps me distracted from the fact that some people already have their Reloaded DVDs and I have to wait until Tuesday.
*cough*
There's a nice little "welcome Keanu fans" thread over at the hellforums, and I'm sure if you have any questions, they can answer them.
constantine | from inside the mind of krix at October 11, 2003 03:20 PM .