Ode to a belly scar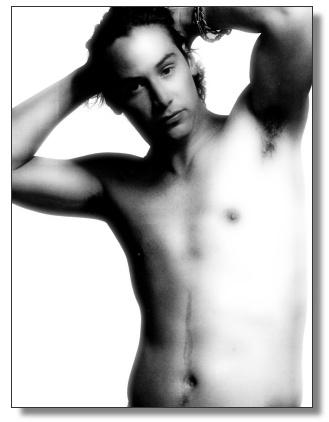 Mmmm...your belly scar.
snakey sinewy exclamation
with the point behind your button fly
where once scalpel slid
and suture stitched
now a permanent living
band-aid made
of D.N.A.
cellular sculpture
on another disfiguring
on you
art
taut tantalizing texture
waiting to be read
like secret language
makes me want to touch and trace
tongue and taste
revere
and hear the story told
dangerboy on his dangerous toy
chicks do dig scars
I want to see it above me
and then below
I want to know
your belly scar...

spoony | from inside the mind of krix at October 06, 2002 10:24 AM .