Meet Keanu's Constantine
Well, both his hair and his coat are darker than I'm sure the forums will like, but here is our first look at Keanu on the Constantine set.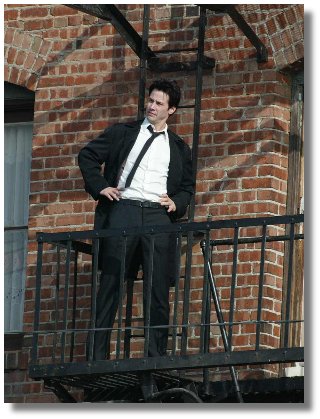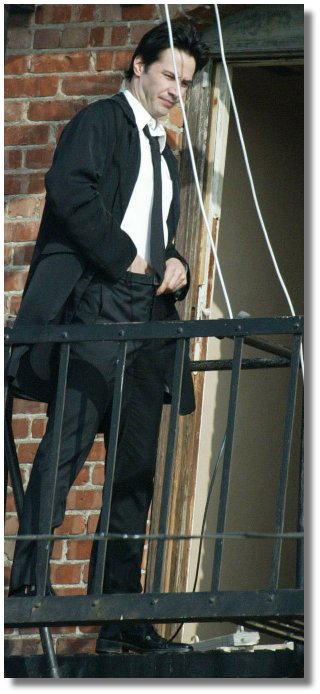 I think the look of the movie John Constatine is great. In a non-british, dark-haired, different-coat-but-they-got-the-sloppy-necktie/collar-thing-perfect-and-I'm-still-looking-forward-to-seeing-how-the-tattoos-fit-in sort of way.
The look absolutely conveys the feel of the character.
Adoring Keanu as I do and being a new fan of the comic, it's easy to accept this version. And his body language speaks to me. I think he's going to embrace the bastard just fine.
Ooooh, I'm excited about this again.
Thank you to Shelly for these!
Ashton fans, check out her site at Ashton-Kutcher.net!

Update: More pics from Shelly can be found over at Club-Keanu's Gallery.
constantine | from inside the mind of krix at October 10, 2003 07:46 AM .