Meet the Station Wagon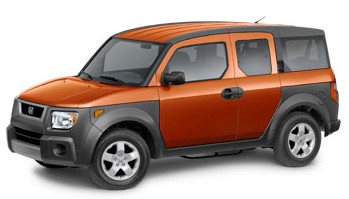 I just got a phone call that really cheered me up. After two months of waiting, I think I may be going to pick up my new Honda Element tomorrow.
I think it's adorable, like the bastard child of a Hummer and a Mini Cooper.
It gets about the same mileage as my current ride, and it has a most excellent safety rating. And it's just really fucking different and groovy.
And now I can finally file my request for my plates!
DOGSTAR is still the first choice, then NEOGIRL or KRIX as alternates.
Cross your fingers that everything goes smoothly at the dealership tomorrow.
Then all I'll need is an excuse for a road trip.
off topic | from inside the mind of krix at March 21, 2003 02:28 PM .