Clear your caches
Played around with some new graphics this morning. Did some fine tuning on the rest of the site, the calendar page now has the same look as most of the rest. I thought about re-working the wallpaper albums, but changed my mind. They'll have to stay black.
I think I'm getting the sickness that everyone else is getting. Or it's just nauseating ennui.
October 8th, Dogstar can be spotted on some program called Rank on the egregious E! network. And of course, the shows in Thailand and Japan are coming up in a week or so. Maybe we'll get lucky and get some pictures.
I hope these shows go well, and the guys decide to do some US dates before the bass player gets caught up in his next project.
Come to Vegas, Dogstar. Please.

Oh, and Happy Ass Friday....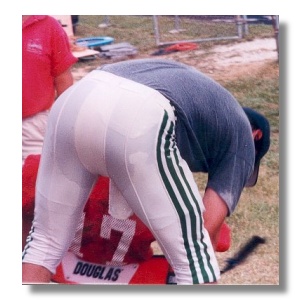 the site | from inside the mind of krix at October 04, 2002 11:53 AM .