The One Zero Zero One One...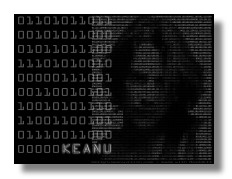 As requested, here's that ASCII pic as a wallpaper.
This wallpaper comes with trivia.
The sequence on the left?
Actually his name in binary code.
Yep, I'm THAT geeky.
doodles | from inside the mind of krix at October 09, 2002 08:26 AM .