The trouble with Sim Krix
Thanks to skits, I found another Keanu for the s!ms at this site.

So what else could I do but install him, name him Chuck Spadina and stir up some trouble?
Exactly.
I love me some bad boys and my sim is no different...

Actually, it was all very innocent.
Just dinner with a new neighbor. Gotta make him feel welcome, eh?
Plus it's always nice to have someone that understands my intense loathing of watercraft.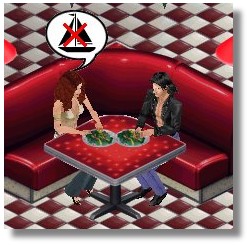 But how creepy is this?
Keanu's not too happy to see me enjoying a nice Cobb salad with another guy.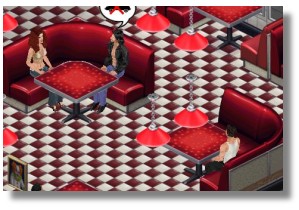 I've never seen someone eat a steak so harassingly.
You'd think he'd be flattered.
After all, Chuck looks like he could be his long lost brother.
Or you know.....evil twin.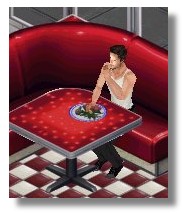 After devouring his red meat, Keanu gets all riled up and there is a rather ugly confrontation.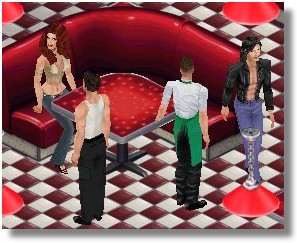 "Hey man, you're a jerk!"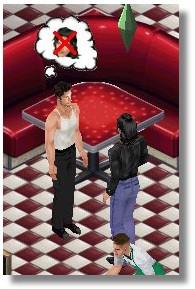 "No, dude. YOU'RE the jerk."
"Don't you shove me!"
The boys scuffle a bit and the word 'cockblock' is used much to the dismay of the other diners.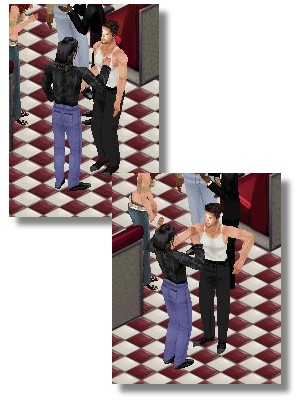 Chuck has enough, calls me a bitch and makes me cry.
Man, he is a jerk.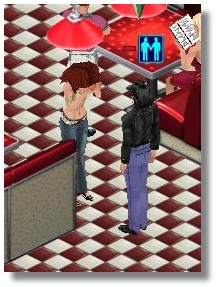 I run to Keanu and try to explain, but he gives me an earful of what a tramp I am.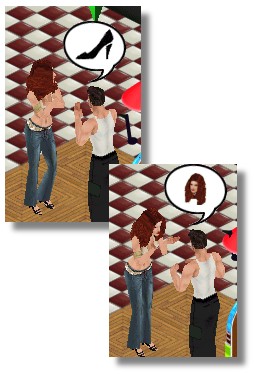 But I'm wiley (and great in bed and he knows it).
I turn on my feminine charms and whisper something saucy in his ear.
Eventually, I am forgiven.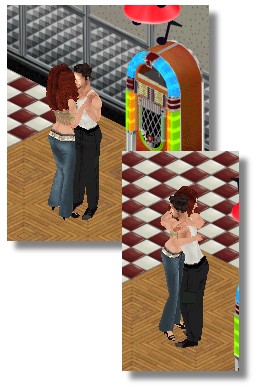 We decide to go home, but on the way to catch a cab, Keanu stops at a fountain and makes a wish...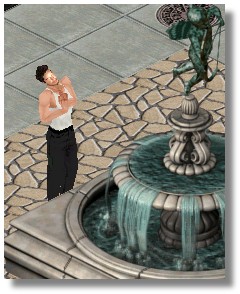 "I wish my girlfriend wasn't such a complete HO."
We'll see if it comes true....
simulated | from inside the mind of krix at December 09, 2002 03:25 PM .