It's also my birthday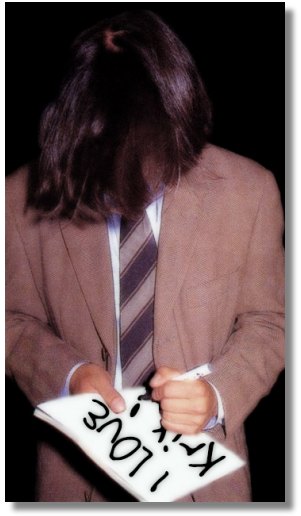 Googlism for April 14 (idea blatantly pilfered from Julie)
april 14 is the 104th day of the year in the gregorian calendar
april 14 is the "minden mudfest" a wvmba sanctioned point series single track race
april 14 is date #1
april 14 is reproduced below
april 14 is the day when women who didn't have anyone to give chocolates to on Valentine's Day and when men who didn't give any gifts to women on White Day meet and share their loneliness.
april 14 is still fresh in your memory
april 14 is the anniversary of the sinking of the Titanic
april 14 is youth day in angola
april 14 is the deadline to register for kayaking
april 14 is called a station
april 14 is $10
april 14 is the last cwf bake sale until fall
april 14 is "nao day" which means the day after songkran day
april 14 is deadline for public responses
april 14 is earth day nasa will deploy the first major satellite in a program to check the health of planet earth and understand the complex interactions
april 14 is earth day
april 14 is carnival
april 14 is $159
april 14 is the last day of the ski season
april 14 is set for any pending defense motions
april 14 is the first date for the golf league
april 14 is camp sunday
april 14 is canceled
april 14 is a premiere screening of "barak"
april 14 is graduate recognition week
april 14 is the date for fredericksburg's annual retelling of how the easter rabbit lit and tended hillside fires to boil traditional eggs
april 14 is american student dental association day
april 14 is the day before the ides of april
april 14 is the opportunity for one enthusiastic bidder to obtain a coveted seat
april 14 is the deadline for nominations for two of the college's top undergraduate awards
april 14 is also election day for the primary runoffs
april 14 is being rescheduled
april 14 is now
~~~~update
Thank you to everyone for your wishes in the comments!
I'm feelin' the love...
Thank you Ann for the lovely card :)
And thanks to Kat, Jazz and LillyAnne for the wishes on their blogs.
(If I miss anyone's blogged greetings, please ping me! I love a good ping.)
*smoooooch*

it wahs | from inside the mind of krix at April 14, 2003 12:01 AM .