Fender Friday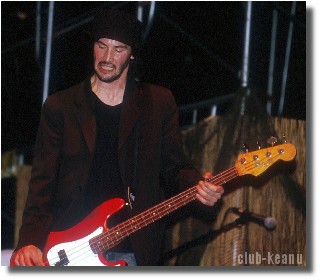 If you've seen "Larry", you might know why the sight of Keanu playing a red Fender bass just thrills me to no end.
Sigh....
This is just what I needed to jumpstart my busy bassplaying weekend. The Vibemerchants are getting together every day from now to Sunday, to learn some new songs, jam with some new friends and hopefully get some recording done.
Rawk.
Also, there are some Dogstar photos over at KeanuFan.com's gallery of him playing a nice white Fender as well.
dogstar rocks , it wahs , tribe | from inside the mind of krix at August 20, 2004 01:23 PM .