Keanu Interchange of the Beta Fuse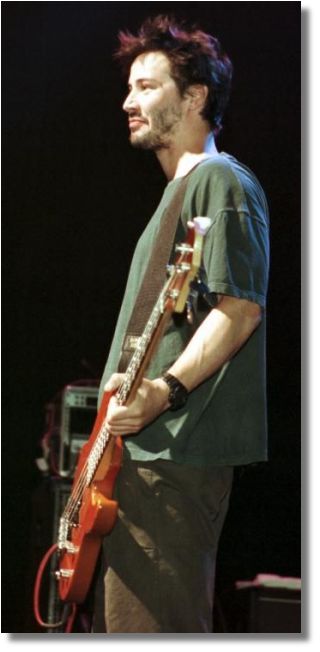 The Slogan Generator posted by Jade in yesterday's comments sure had some interesting and inspiring results.
My favorite has to be...

There's no wrong way to eat a Keanu
Not nearly as fun but in the same spirit, is bandnamemaker.com which spits out some quirky combos suitable for use as band names, song titles (or...hmmm...perhaps blog entry titles?), based on your custom word choice, which is...of course...in this case, Keanu.
Keanu Guava - my new favorite flavor
Keanu Einstein - ironic indie hipsters wish they'd thought of it first
Nameless Keanu of the Sling Angle
Drunken Keanu and the Shakes - coming soon to a lounge near you!
Keanu Malice
Keanu Crouch
Keanu Sprocket - Now is the time on keanuvision when we DANCE!
Keanu Venus
Evil Keanu
Rude Keanu
Pesky Keanu - preferable to Evil or Rude Keanus, yet still annoying
Keanu Comment of the Lubricated Bucket
Desperado Keanu - aye yi yi
After Keanu - is that like an afterglow that lasts forever?
Keanu Mechanic - for making sure his bucket is lubricated properly, no doubt
Keanu Alignment
Keanu Hazard - like SPEED posters in thrift store windows
Overnight Keanu
Keanu Collusion
Keanu Regression
Keanu Meltdown - um...I've had this before
Keanu Fun and the Vodka - I've had this too!
and my favorite for some reason:
Occasional Keanu - which I'm definitely going to use for the title of my first free-form progressive jazz instrumental
it wahs | from inside the mind of krix at May 07, 2004 11:44 AM .