and when I said 'dressed up'....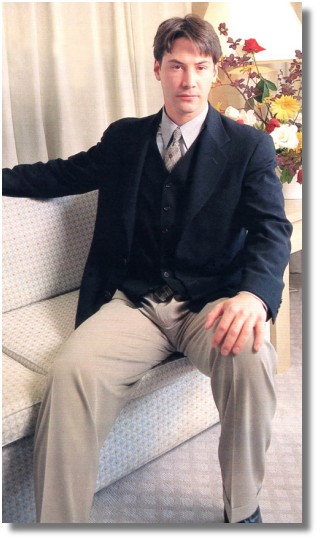 Niobe sent this Hiroshi Homma photo to complete the set of pictures in this entry.
Also, this week from freewillastrology.com...

Virgo (August 23-September 22)
Speaking on your behalf, I hereby give notice to the cosmos that it must try harder to please you. Its lukewarm support will no longer be considered sufficient for your needs. Its roundabout approach to helping you fulfill your dreams must become more direct and straightforward -- or else! Specifically, I demand that the gods, fates, dispensers of karma, or however they want to be referred to, must, no later than March 13, 2004, begin to provide you with a steady stream of satisfying interpersonal encounters. This must include, though it is not limited to, more tender intimacy, more engaging friendships, and more interesting conversations.
I'm thinking of an interesting conversation I'd like to have with him right now....

spoony | from inside the mind of krix at March 11, 2004 12:10 PM .