Who's your friend when things get rough?
Permanent Record on DVD is released today and you know what else comes out?
H.R. freaking PUFNSTUF!!, the whole series.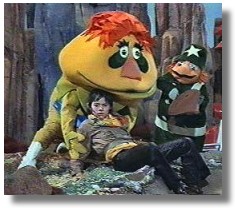 Dude! You know, if David would have had a magical talking flute, he might not have taken that swan dive.
it wahs , off topic | from inside the mind of krix at February 17, 2004 12:02 PM .