Zen and the art of....
note from krix-"Julie! has taken over the blog this morning in order to do something extra special for Zen on her birthday. Y'all are welcome to follow along but please don't spoil the suprise!"
Hi sweet Zenny!!!!!
Because this is a special day for you, we have decided to throw you a global
birthday-party!
And to make it *extra* festive, I've written a fairy-tale especially for
you! :-)
You are the main character in it, and bits of it have been posted on every
site that has a "Keanu-blog-posse" *blinkie*.
After you've finished reading the text here, all you need to do is click on
the link at the end to go to the next part! However, because of the different
time-zones, and because not everyone will have the opportunity to make an
entry out of it, you should not *panic* if you enter their blog, and see
nothing referring to this. You will find the next bit of the story in the
most recent comment-section. Should the link, for whatever reason, not work,
then just look at the address & type it in yourself - you lazy bum ;-)
As an extra note for people who might also read this, and aren't called Zen:
Please be aware that this fairytale is being monitored by the Canadian
tourist-board, so it may contains references and subliminal messages in
order to get you to book a holiday there & spend all your money on furry
little hats and grizzly bear t-shirts. It may also contain references to
Keanu Reeves. --but I'm sure you all don't mind ;-)
Ok, are you ready sweety? Then we proudly present: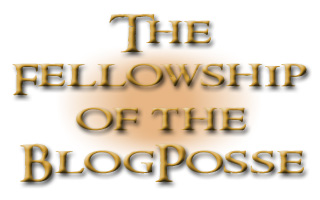 Starring:
Krix as Frixo; The bearer of the 'thing'
Catz as Catzdalf; the old dude with the powerful *blinkie* spells
CuteTexasblonde as Arablonde; The lost king of middle-skirt
Keana as Intheboxomir; the heroic dude who redeems himself.
BakedNudel as Legonudles; the Elf-prince with disturbingly cute pointy ears
Sta-cie as Sam-ie; the trusty side-kick Blobbit
Keanu-Soul as; Merry-soul, the cheerful young Blobbit
Keanuette as Pippinette; the nosy, yet adorable Blobbit
And lastly Julie! as Gimlie!; the horribly ugly little dwarf, who can be
found deep beneath the surface of the earth, aka in the comments-sections
;-)
Special appearances will be made by:.
Joel Silver as 'Jollum-Smeailver'; the one who keeps on saying 'My precious'
when looking at his bank-account.
The academy awards-jury as Oscauron; the little statue who thinks he rules
the world
And certain movie-critics as Shutupman; the pathetic magician with
penis-envy.
*croaky voice*
Once upon a time... A terrible blizzard hit Canada. As the wolves howled in the background, and people huddled together in their romantic wooden cabins, admiring the glorious view of frozen lakes and salmon-filled rivers through a curtain of dwindling snowflakes, they could not help but notice how blessed they were to live in a country so magnificent as theirs. Not only did they have fresh air, a friendly population, lots of yummie sea-food and were easily reachable by areo-plane (check your local tourist-office for bookings) they were also the ONLY country in the world that could officially claim that one of their citizens was in fact, Keanu Reeves.

This caused much joy in the daily lives of the common people.

However, they did not know 'yet', that their country was about to be graced by an even more unique presence. And that the ice-cold snowstorm itself was a sign from above that great things were about to happen.

Because one of the snowflakes in this magical blizzard contained...
-Do you want to read more? Then go to Keana-in-the-Box


Happy Birthday Zen!!!
If this can't defrost you, NOTHING will!
tribe | from inside the mind of krix at February 06, 2004 09:15 AM .