marry krixmas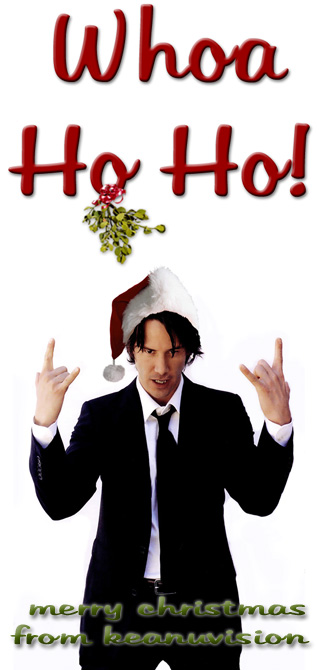 Holiday tips from krix:



Too busy to bake? Go buy some Pier 1 vanilla buttercream candles or scented spray to give your kitchen a yummy smell that will fool everyone....until they ask for a cookie, anyway.

Stop into every Starbucks you pass and have a gingerbread latte while you can.

That pimple in your ear? DON'T MESS WITH IT, you'll only make it worse (this actually applies all year).

If you have last-minute shopping to do, listen to Dtracor (aka Eric) song - Merry Christmas - to get you all riled up to brave the crowds.

The capacity to give a damn if the tree is straight and the lights are all working is in exact inverse proportion to the number of rum balls consumed.

If you are Keanu Reeves, please read the title of this entry again. Don't worry, it's not like there's a subliminal message in it or anything.

And most of all, have a rawkin' holiday! \m/
*smoooooch!*

it wahs | from inside the mind of krix at December 24, 2003 11:11 AM .