isn't it romantic?
Does anyone know the name of the restaurant in Paris in Something's Gotta Give?
Brian asked in the comments of this entry, he'd like to suprise his wife and I thought we could help him out.
All together now:
Awwwwwwwwwwww!
Update: Melissa comes through..
And there is info and some production photos, captions en francais, at this site.
Here's one with Keanu in it....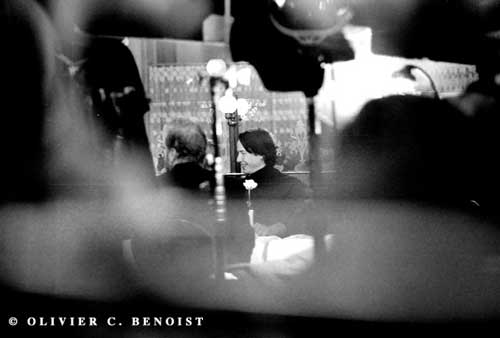 Thanks to everyone in the comments for the info and translations.
You guys roq.
it wahs | from inside the mind of krix at December 17, 2003 02:29 PM .