chocolate keanu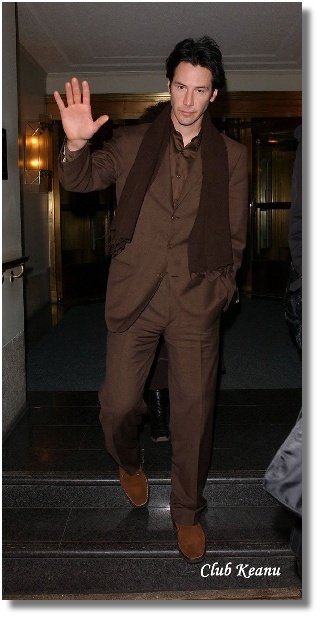 Ooooh, Club-Keanu has some lovely new pictures of Keanu, who's in New York doing press for Something's Gotta Give. He's just yummy in the chocolatey brown suit and (new?)shoes.
So speaking of chocolate, you know who RAWKS?
Julie Does.
I got a fabulous care package to help me with my fear of flying from her yesterday, all the way from Amsterdam. Along with a Kustom Keanu enhanced survival handbook, something with eyes that wiggle, and other very cool things, she also sent me.....Chocolate K-E-A-N-U!
I plan on savoring every nibble and making it last a long time. Or at least until the stewardess flight attendant starts pouring the wine.
it wahs , spoony , tribe | from inside the mind of krix at November 23, 2003 12:41 PM .