to boldly go...
No sooner had we reached the Star Trek Experience and Neo infiltrated the lair of the Borg Queen...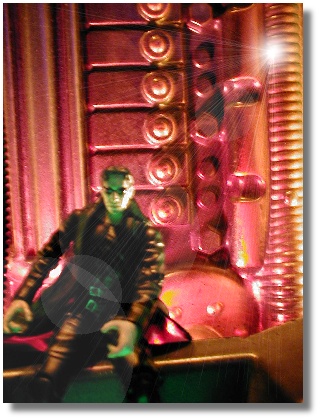 That lost its appeal pretty fast, so he went to meet Marcie(still dressed for Halloween!) and then hit the bar for a martini....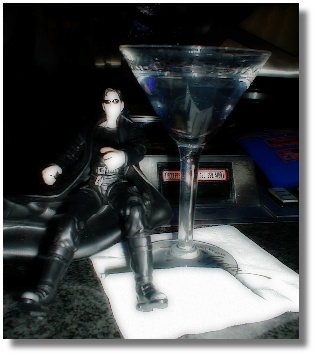 Of course, once you get a drunk systemal anomaly on your hands, he's everybody's friend. Here he is telling Rahn the Ferengi "I love you man! hic!"
I think he may have hit on the waitress as well.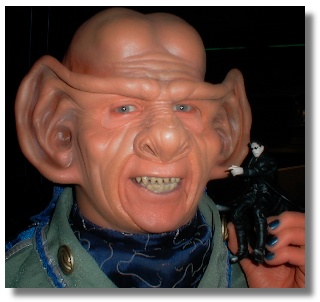 Along with some pretty creatively named drinks on the menu, there were such items as a HamBORGer and The Wrap of Khan. Heh. (I tried to take a pic of the menu, but it didn't turn out)
I had a tasty Salad of Kalasas or something, it tasted a lot like chicken caesar.
Neo surveyed the carnage and let Alan pick up the tab.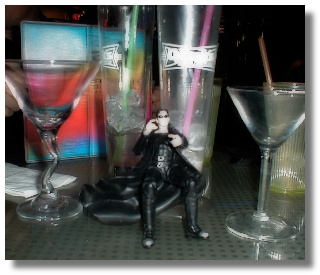 I tried to explain the causality of mixing liquors, but he gave me the finger and headed for the door. I should have left him in the box of tribbles (spank them!) in the gift shop, but seeing as how one of those tall glasses was mine, I figured I needed my co-pilot.
The One sure had a good time, and I did too :)
Thanks and smooches to Marcie and Alan! Here's wishing them a safe, less-than-10-hour trip back home to LA!

it wahs | from inside the mind of krix at November 02, 2003 06:06 PM .