ketchup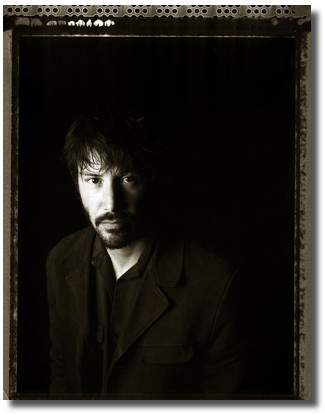 Stop looking at me like that.
Ok, yes. I've been slacking. I swear, I've been busy. Busy, but happy and healthy.
So, along with the fact that Mr. Reeves apparently heard I was swept off my feet by another and has thrown himself at the first beautiful, talented Shakespearean-trained coworker that butted her trailer against his, there's a lot of other stuff to catch up on.
Here's some of it, in no particular order.
Thumbsucker has an official site and poster. It's scheduled for a limited release on September 16 in NY and LA.
Warner Brothers actually released both the deluxe and regular edition Constantine DVDs at the same time, instead of playing us for suckers and holding out on the double-disc until Christmas. Thank you. I bought the big one, which I haven't been able to watch because Roi immediately borrowed it.
I haven't gotten my Bill and Ted box set yet, but I will.
I bought a PS2 just so I could play Katamari Damacy, which I am now hooked on. I came across this crazy livejournal entry with this "screenshot" from CNN about Keanu playing the prince, but nothing else so I'm pretty sure it's nothing. It may even be a joke. Yeah, it's probably a joke.
I also got the Constantine game but I can't even get past the first level, I just wander around shooting and wishing that screaming would shut the fuck up.
My band played Oblivious for a bunch of Keanu fans that met up here in Vegas and I didn't screw up the solo. I continue to get compliments on my tone. I knew that copycatting his rig was A WISE MUSICAL DECISION AND NOT CREEPY AT ALL SO THERE.
Sometimes I miss Ass Friday (thanks KeanuA-Z.com!)
Google's homepage thingy rawks, especially if you're a gmail user. (hint: you can add keanuvision's feed in the add content/create a section spot)
Sandra Bullock married Jesse James in a "hoedown" style wedding. I confess that I picked up a mag at the checkstand (InStyle?) to see what she wore. LOVED the boots. I believe I read that Keanu attended.
The Stephen Hamel short film: Echo - starring Keanu - played on 7/30 at the Melbourne Film Festival. I'm DYING to know if anyone saw it and what is was like.
Sinbad has yet to start filming.
Reeves has made the best of his free time in both New York and England, where he's been supporting the arts of all sorts.
What can I say? This is some beautiful blasphemy.
Now that I'm not overwhelmed with the backlog, I'll try to stay on top of things. If I owe anyone an email, shoot me another one, I'm bad about that. Sorry.
Big thanks to Nettie & KeanuA-Z, Club-Keanu and KeanuWeb.
Oh, and pour some nice Penfolds Grange Hermitage on the ground for Reeves Drive, which is no more.

it wahs | from inside the mind of krix at August 02, 2005 03:06 PM .