I'm so out of practice I can't even think of a title for this post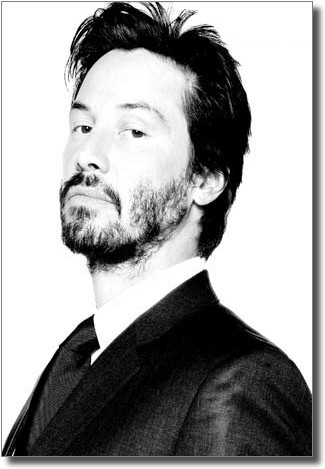 When you dream about Keanu Reeves offering to teach you how to drive a stick and kissing you with a mouthful of tapioca in front of a nighttime parade of little girls dressed in tulle carrying fishing poles strung with mardi-gras beads and singing a song about Kwaanza, it must be a sign that you're neglecting your blog.
Or something.
So.....there's an article in UK's april Hello magazine that has some nice quoteables including this bit of swoonery:
"I'm not a loner and I'm not introverted. What do I find romantic? Hmm. The thing that comes to me right now is it's so lovely to spend time in the morning with someone in bed when you just kind of like play with your feet, you're hanging out and you look at each other and spend time talking and laughing in bed... Yeah. That's a great time."
Also the beginning part with the crumbs is adorable.
There's a scene in the original Il Mare that has the male lead doing some beautiful artful food prep alone in the house. When I saw it I thought about how wonderful it will be to watch Keanu do the scene.
I thought of it when I read in the article where he talks about his lack of expertise in the kitchen:
"What's great about the house is I have a great kitchen. Friends say they love to cook there. They cook. I clean. We eat. We drink a little Bordeaux. It's great."
I'd always imagined Reeves to secretly be this great cook, being the perfectionist he is and all. Now I envision him staring baffled at a hunk of unsliced proscuitto, a baguette and a few condiments and ultimately eating raviloi straight from the can over the sink when no one else is around.
it wahs | from inside the mind of krix at April 19, 2005 12:05 PM .