things you can be certain of: death, taxes...
...and the fact that this boy just keeps getting finer and finer.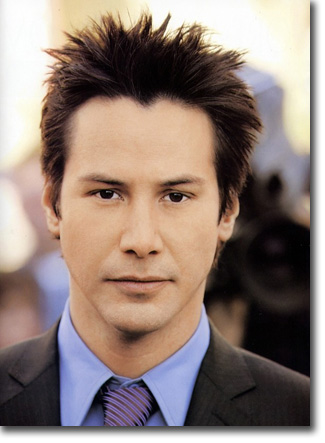 Having cheated the first one, I've decided to be a responsible citizen and handle the second a whole week early (which in turn leaves one able to relax and enjoy the third). Helpful tip for those of you still thinking "damn I've got to do my taxes still....ahhh, I'll do it this weekend." - There are some good resources found here, especially the link to TurboTax which you can use to do your taxes, including e-filing your federal returns for free.
In other news, I'm doing better and will be going back to to see my doctor next week for my followup. Also, V gave me his old laptop so I can recline and be online at the same time (oooh! I made a rhyme..oh! again!) so I promise to answer more email and try and get back to blogging more regular too. I know there's a lot to catch up on, including the fact that Reeves seems to be eating his way through the greater Chicago area.
Also?
Yum.
it wahs | from inside the mind of krix at April 06, 2005 02:26 PM .