David Allen Griffin D.D.S.
SomethingAwful.com asks: "What happens when you strip away a movie's title and replace it with a literal description of what its movie poster looks like?"
The answers are found in their Photoshop Phriday results.
Some of these are hilarious. Many are...um, mature themed, so consider this a 'not safe for work' warning. There's some quality skill there as well, matching lettering and styles perfectly. After browsing through all of them, I realized there was no Keanu content so I did my own.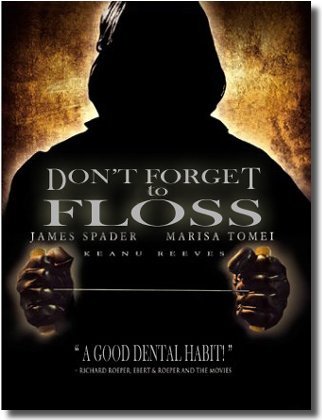 Snerk.
Have a great weekend, everyone.

it wahs | from inside the mind of krix at October 23, 2004 10:54 AM .