trusting his basser judgement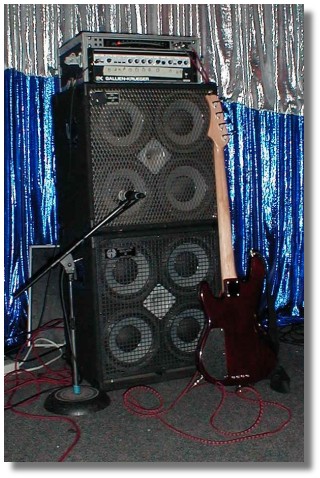 So, I think I've fried the nice Ampeg combo bass amp that Dave lets me use. It peaks out WAY too often and I'm certainly not that ferocious of a player. I don't know what the problem is, but I do know that it's a big source of stress for me to have my sound cut in and out in the middle of a song. Thankfully this hasn't happened live yet, but I fear it will as the problem gets worse with every practice.
It's about time I get my own rig anyway.
You know where this is going, right?
I want the Reeves package (shut up, I'm talking about his amp).
Musician's Friend just extended me enough credit to get a GK 800RB and a SWR Workingman 4x10T.
Should I do it? I know it's a little nutty, but I would be actually using it, not making it part of some weird Keanu-shrine in my basement or anything. And the bottom line is, I kind of trust his judgement on something like this. He could afford any setup he wanted and this is what he went with. I would choose a wine based on his expertise in a second, so why not defer to his many years experience as a bassist?
I'm definitely buying a new amp. We have a gig on the 5th. Tell me I'm not a kook for thinking about buying this one.

it wahs | from inside the mind of krix at October 25, 2004 11:33 AM .