the need for Speed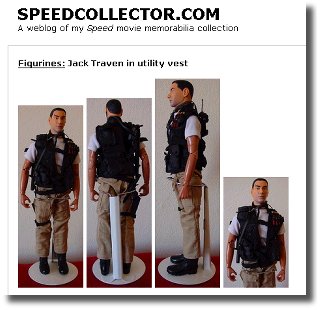 Thanks to Ian for emailing me about his site speedcollector.com, which showcases his collection of Speed memorabilia. He's got everything from action figures to posters from around the world. I think my favorite item is the inflatable bus!
Take some time and look around. Each item has a comment section and I think Ian would really like some help from fans around the world with some questions about some of his items.
Also, Ian has a wish list, so if you have any Spanish promo postcards or rubber guns and wardrobe you're looking to get rid of, let him know!

tribe | from inside the mind of krix at October 11, 2004 11:35 AM .