there is no squeek!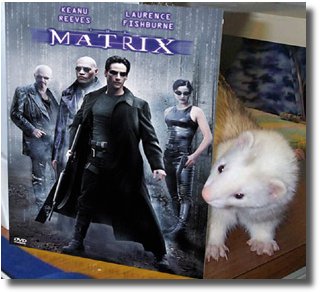 News-Medical.net has an interesting article about a study that involves 12 ferrets watching The Matrix. Hee!

Weliky, in a bit of irony, set 12 ferrets watching the reality-stretching film The Matrix. He recorded how their brains responded to the film, as well as to a null pattern like enlarged television static, and a darkened room. Movies capture the visual elements that are present in the real world. For instance, as Keanu's hand moves across the screen for a karate chop, the image of the hand and all the lines and color it represents moves across a viewer's visual realm essentially the same way it would in real life. By contrast, the enlarged static—blocks of random black and white—has no such motion. Weliky was able to graph the movie-motion statistically, showing essentially how objects move in the visual field.
The article goes on to decribe two suprising discoveries made by the researchers about how young and adult brains process visual stimuli differently. It's very interesting.
Of course, there's no mention of the third and most important breakthrough...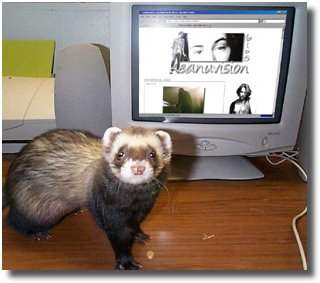 Ferrets love Keanu!
I guess that explains some of the less coherent comments we get here from time to time.

it wahs | from inside the mind of krix at October 07, 2004 11:04 AM .