Happy Birthday Wanda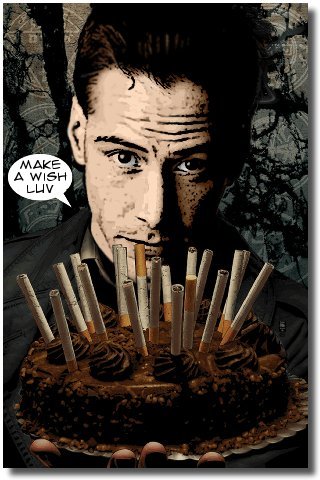 Heh.
Rogan did this great edit of the Hellblazer #200 cover and I couldn't resist.
The Straight-to-Hell forums have changed location, by the way. The shiny new forum is here. The old forum is locked but still remains a useful archive of information, heated debate and full-on bitchery.
The new forum of course has a Constantine section so be sure to check in periodically for information and discussion.
constantine , tribe | from inside the mind of krix at October 04, 2004 11:26 AM .