This can't wait until Monday
Thanks to Joy for this Entertainment Weekly Celebrity Photography link featuring Keanu.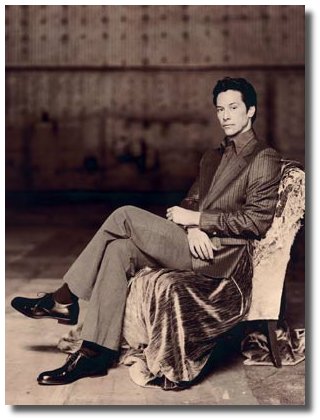 Photograph by Robert Maxwell October 19, 2003 Los Angeles

''What I like about Keanu is the sense of shyness about him,'' says Maxwell, who shot the Matrix Revolutions stud at an empty soundstage. ''You'd expect more of a cocky, suave [guy] since he's such a sex symbol. But he was very simple.'' Hence Maxwell's ''rebellious'' decision: forgo a sci-fi-centric setup for one with a relaxed vibe. ''I tend to wing every shoot, and I found him just sitting there a thousand times more interesting.''
I've liked Maxwell's work for a while, and now I like his attitude as well.

spoony | from inside the mind of krix at October 02, 2004 09:52 AM .