Now you know what to paint your bedroom walls this spring.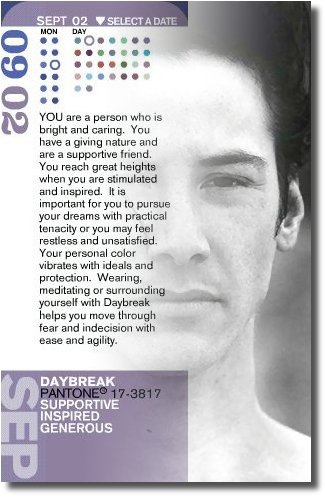 With only your day of birth, colorstrology.com gives you the perfect Pantone™ color to match. Keanu's is 17-3817, more beautifully named "Daybreak" and means he's supportive, inspired and generous. Which actually sounds about right.
Frankly, it's a damn clever way to sell paint.
Me? I'm "Hibiscus". And sparkly.
it wahs | from inside the mind of krix at December 28, 2004 11:15 AM .