initially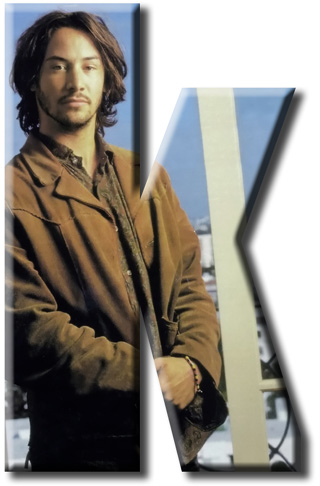 Generous, selfless, sweet natured, attractive and a good friend is what you are. Though shy and quite an introvert in public, you are very sensual, passionate and an expert in love! You are adept at playing any role, at any time, in all circumstances!
K people do not normally fool around. They take their love life very seriously.
What does your first initial say about you?
Also, here's Virgo's heavy horoscope this week from freewillastrology.com-

VIRGO (Aug. 23-Sept. 22): In his book, Legacy of the Heart: The Spiritual Advantages of a Painful Childhood, Wayne Muller traces many of our psychological ills to the bad habit known as "repetition compulsion." After growing up, we unconsciously recreate the situations that damaged or addled us as children. In this way we hope to find the healing we couldn't find when we were young. We choose friends and lovers and employers who inadvertently play the roles of our original family members as we continually restage our old imprints in search of some feeling of resolution that will set us free. That's the bad news, Virgo. The good news is that the next six weeks will bring the best opportunity ever to escape from repetition compulsion.
it wahs | from inside the mind of krix at August 11, 2004 09:06 AM .