sketchy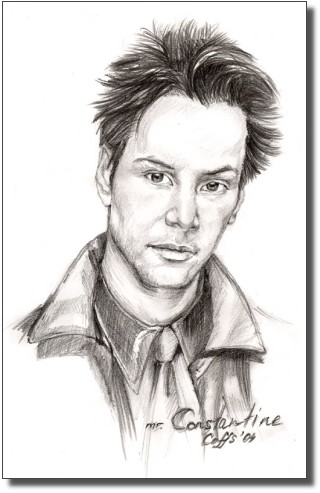 A magnificent drawing of Keanu as John Constantine by Coffs of Keanu Reality, a russian fansite.
Check out more great inspired art here.
-via KeanuWeb
By the way, speaking of Constantine, does anyone have a Variety subscription?

Cinema Expo 2004, Europe's main exhibition trade show, closed Thursday with extended footage from "Catwoman," Oliver Stone's "Alexander" and Keanu Reeves starrer "Constantine" captivating delegates....
I'd like to know if there's anything else about Constantine in the article. Just not $29.95 worth of like-to-know.
And of course I'd really like to hear from someone that saw the footage.
Hmmmm, the Expo was in Amsterdam. Where the hell is Julie!?

constantine , tribe | from inside the mind of krix at June 25, 2004 12:02 PM .