flow chart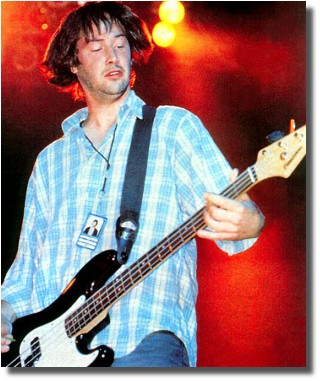 Tonight I'm going to see The Doors (of the 21st Century) in concert at the Sunset Station. The lineup consists of original Doors members Ray Manzarek and Robby Krieger. Ian Astbury, formerly of The Cult I believe, is singing. I had hoped that Stu Copeland would be playing drums, but that's not the case. Ty Dennis is.
Anyway, I googled the bass player, Angelo Barbera.
Now, along with playing bass in an incarnation of one of the greatest bands in rock history, Angelo plays in an LA rock band called I-94. I-94 was formed by British mates Mark Arnell (lead vocal) and Danny Martin* (drums/ background vocals). These guys? Formerly a band called Bottlefly....who opened for Dogstar the very first time I saw them.
At the Sunset Station.
Sometimes I think the universe just likes to mess with me.
*I had the chance to hang out after a Bottlefly show once and Danny said I was "a funny one then, aren't you?" I think I still have one of his drumsticks somewhere.
off topic | from inside the mind of krix at June 26, 2004 01:46 PM .