impulse buh-buy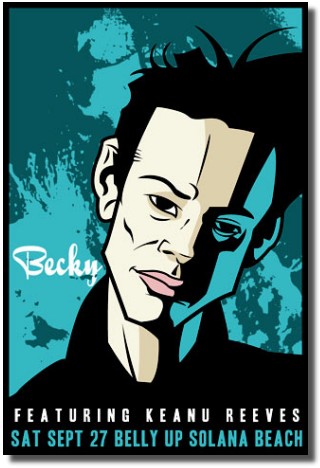 I couldn't help myself.
Spotted over at KeanuA-Z, I had to buy this print of a Scrojo poster for last September's becky show at the Belly Up Tavern. Especially since I was at that one.
Even though in principle, we hate the "featuring keanu reeves" part (what about promoting the whole band?), the image rawks. It looks like it was based on a DeChristo photo.
Looks like Scrojo is the official Belly Up flyer arteest, and I really like his work. I'm in love with the Elliott Smith and Frank Black prints, and the one for the Bacon Brothers is hilarious.
Damn, now I want The Vibemerchants to play there just so we can get a Scrojo poster.
becky , it wahs | from inside the mind of krix at June 22, 2004 12:59 PM .