burning ears by proxy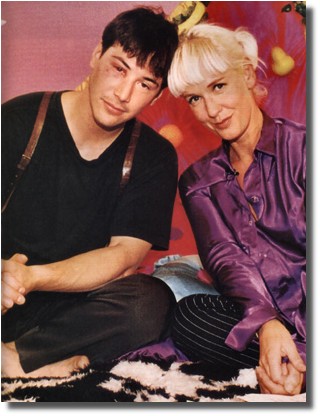 In addition to the FARK discussion that Beeb pointed out, they're also picking apart A Scanner Darkly over at Slashdot*.
Gosh, can we get someone to post something at MetaFilter for a hat trick?
You know, I have no desire to delve into one of these discussions, I've beaten my head against that wall before. I pick my battles and stay tenacious on my own turf. Besides, he doesn't need me or anyone else to champion him to the masses. If Keanu Reeves cared what some people said, he'd have stopped rolling with the punches a long time ago.
It is interesting to read what people outside of the fandom circles are saying about him and his projects, though. Oh sure, there's the usual cheap-shotting haters, but it's not all bad. The Matrix earned him the props from most of the geek community, and he's still revered by many simply for Ted.
And I really think that his work in ASD is going to blow everyone, including us longtime fans, away.
*the key to reading /. is in the use of the threshold feature. The worthwhile discussion rises to the top at level 4 or 5.
it wahs | from inside the mind of krix at June 17, 2004 04:51 PM .