Wee Neo's great escape
OK, so I didn't want to mention anything for fear of causing a panic, but I'm sure some of you noticed that we haven't heard from Wee Neo since his time in Amsterdam. It seems that he took a liking to some of the wonders that Julie!'s lovely culture had to offer and ended up trying to take a little bit home with him.
In a nutshell, Wee Neo spent two months in a Turkish prison for smuggling hash.
I don't know where I went wrong. He used to be such a good boy.
Luckily, I know some people who ...ahem....know a guy who can make things happen and Wee Neo was broken out released after some diplomatic negotiations...
Part of his release involved being smuggled out in a purse..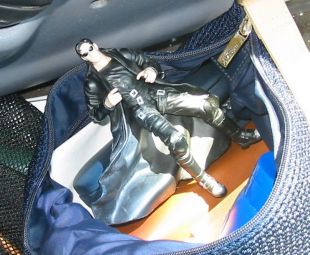 And there may have been a bit of a car chase...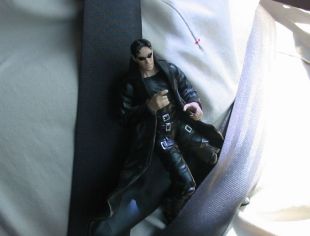 ...but his accomplices kept him buckled in and secure.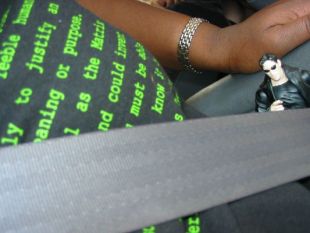 Every aspect of the mission was considered carefully, except the fact that there was only one CD to listen to for the whole trip. Neo playing air-drums the whole time didn't help.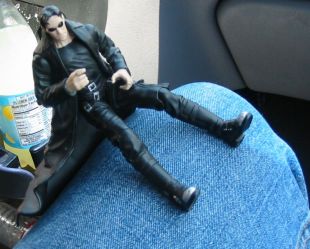 Neo really wanted to drive but there was a visibilty problem.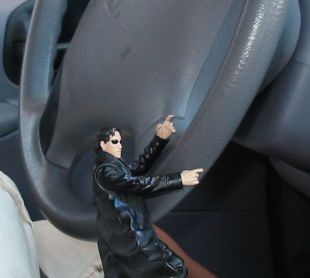 Finally, after some particularly fancy evasive maneuvers, some forged passports and a bribe to the crew of a import freighter headed for the Bay Area...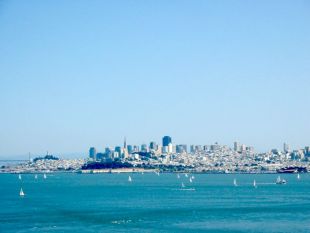 Sweet freedom at last.
Stay tuned to find out who saved Wee Neo and what they did when they hit the shore...

neotour | from inside the mind of krix at May 10, 2004 11:26 AM .