unguarded
Ok, every single one of the great new photos that Sweet Keanu has posted is begging to be made into wallpaper....
But I'm only doing one (for now).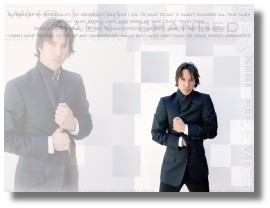 Also, a couple more wonderful pics at this blog, KR-Online.
(I feel like an ass because I can't speak the language, is that Portuguese? Where's Bea when I need her!? I seem to remember her learning Portuguese before she went to Rio....)

doodles , tribe | from inside the mind of krix at February 03, 2004 05:20 PM .