artistic merit
I can push pixels around, but I can't draw at all and I always have such great admiration for those who can.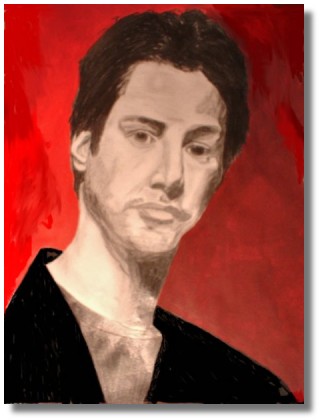 Diane sent me this great drawing that she did and I'm happy to be able to share it with you.
Along with being one of the most photographed actors around, I'd bet that he's the subject of countless works of art as well, from notebooks to sketchbooks to oil paintings.
I've been lucky enough to receive and share several drawings by Maribel.
On the web there are drawings by the talented Lailinka and also, KeanuWeb has a large collection of drawings by some very talented artists and fans as well..
Drawings, songs, stories and poetry....Keanu certainly is a wonderful muse and it's always great to see what he inspires in others.
from you | from inside the mind of krix at February 02, 2004 01:15 PM .