Art worthy of him
It's my pleasure to be able to share with you this wonderful drawing of Keanu done by a very talented lady and DogstarFan, Maribel.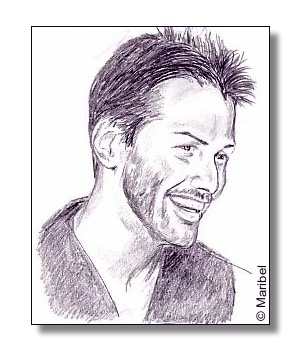 I've seen other people's drawings and no one captures him so truly as Maribel.
She really is gifted and I hope to be able to share some more of her work in the future.
spoony | from inside the mind of krix at October 09, 2002 12:22 PM .