I thought Chuck Spadina was his pornstar name.....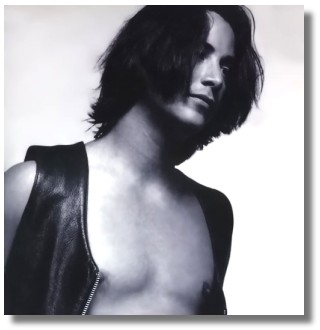 Brezsney tries to corrupt us all this week...


VIRGO (Aug. 23-Sept. 22): I predict that 2004's mysterious gifts will free you from your old self. At least one of your inhibitions will disappear. Attacks of self-consciousness will diminish in frequency and intensity. You'll realize how fun it is to rebel against your antiquated image. The only new taboo you might take on is a taboo against imitating the overused shticks that have worked for you in the past. Because of these explosive improvements in your relationship with brash spontaneity, you may be ready to acquire your *porn name.* Here are two suggestions about how to generate the new moniker. 1. Combine the name of your first pet with the name of the street where you lost your virginity. 2. Go to www.mypornname.com and follow the directions.
Following suggestion # 1, I'm "GiGi Lindell"
My web generated porn name is "Honey Hills".
In other news, my bass came today (yay!) so expect light blogging for a bit.
Come to think of it, Fender Mustang is a GREAT porn name.
it wahs | from inside the mind of krix at January 14, 2004 11:00 AM .