Saint Keanu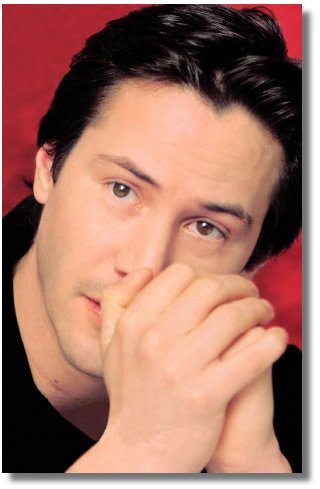 VIRGO (Aug. 23-Sept. 22): Pope Jean Paul II has canonized 477 new saints, exceeding the total of the last 86 popes combined. His secret? Previously, candidates had to have performed three miracles, whereas now it's two at most. Other saint-makers have been inspired by the Pope's example. The Church of the Subgenius is creating an average of 2,100 new saints per year (non-Catholic variety), while the Discordians are close behind with 1,875. I'm embarrassed to say that my own faith, the Temple of Sacred Uproar and Rowdy Blessings, has been lagging far behind -- until now, that is. In honor of the miraculous feats of beauty, truth, and love that "Free Will Astrology"-reading Virgos have been pulling off lately, I hereby bestow sainthood on every one of you. You may hereafter put a "St." in front of your name.
-Rob Brezsny, FreeWillAstrology
it wahs | from inside the mind of krix at January 07, 2004 07:43 AM .