nothing rhymes with orgasm, either
Thank you to the Keanu Pic-of-the-Day Club for these gorgeous DeChristo pictures...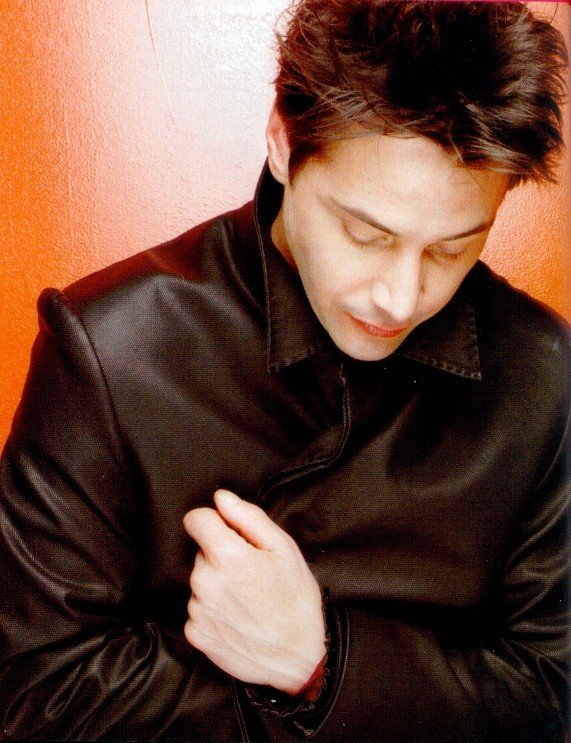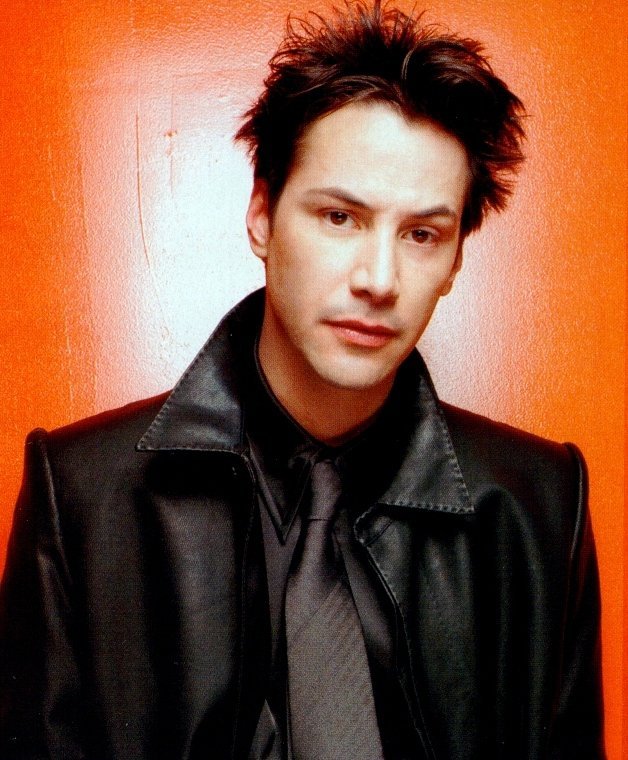 ...and for the translation of a French Premiere article about the session.


Friday, April 23, 1999, Miauhaus Studio on La Brea Ave. After a few uncertainties, we were worried that he wouldn't show up. Keanu Reeves suddenly appears on his motorcycle wearing a helmet and a grey three-piece suit. The bike, the same old black 70's Norton.

His agent, who also handles public relations worldwide for Sharon Stone, Christina Ricci and half a dozen of other clients, gives us exactly two hours to interview and photograph him. Therefore, the meeting will take place during his make-up session.

After turning down Speed 2 for The Devil's Advocate, Keanu Reeves totally disappeared from the media during a whole year. Thus, his name was no longer being associated with any of the multi-million-dollar Hollywood projects. He doesn't hide the fact that it was not only a choice... After a fourteen-year career, fatigue had accumulated even though his amazing face and look didn't show it. With a gross of 100 million dollars in only three weeks, The Matrix is the perfect movie for a comeback. If Keanu makes efforts to promote this film, he also knows how to remain a star: he accepts only a few rare photo sessions. For the simple reason that he hates them (like three quarters of the actors, by the way).

Reeves doesn't seem to be aware of the endless transactions that preceded his arrival after a night spent rehearsing with his band Dogstar. "May I smoke?" he worries. "Of course! It's for the French Premiere!" In Hollywood, the French are the worst "smoking polluters". Reeves hasn't shaved and is not willing to do so at all. "Depends on the razor you propose..." After five minutes of intense reflection, we tell him that it's not that important and that his morning shadow suits him quite well. Which, suddenly, makes him want to shave absolutely. "Now that we tell you it's okay, you want to shave! You really do have a contradiction streak!" - "Yeah, that's me", he says with his mocking smile. He goes to the bathroom. During the lathering stage, we talk about motorcycles a bit: no, he's never driven with Johnny Depp for the simple reason that he doesn't know him; he has a 70's Kawasaki 750, yes; otherwise, he's an ardent admirer of Nortons. We get back to make-up and questions.

spoony | from inside the mind of krix at January 06, 2004 08:43 PM .