low resolution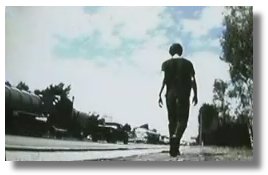 I'm actually not the making resolutions type. This is an improvement on being the making then breaking resolutions type, which I think we can all relate to.
I suppose I should try and be more organized this year. I still need to sort the thousands of image files on my machine, but I really feel it's time for a replacement anyway, plus what I really need to do is spend a little less time on the computer, because I'm starting to develop a little wrist/hand thing in my mouse hand.
See? This is why it's pointless for me to make resolutions.
If I do, I am going to follow skits' lead and make ones that are easy to keep.
So, in 2004 I resolve to...adore and admire Keanu Reeves.
it wahs | from inside the mind of krix at January 01, 2004 02:13 PM .