Rev your engine
BIG love and kisses to Deborah who sent me a copy of Arena!
This pic of him is from the fold-out poster (hot chick on one side, Keanu and Uma "Kill Bill" on the other), and there are some other great pics by photographer Amanda DeCadenet (whose name I'm sure you recognize) as well. I'm sure most of you have seen them already, but I'll be doing my own scans next week for wallpapers and stuff.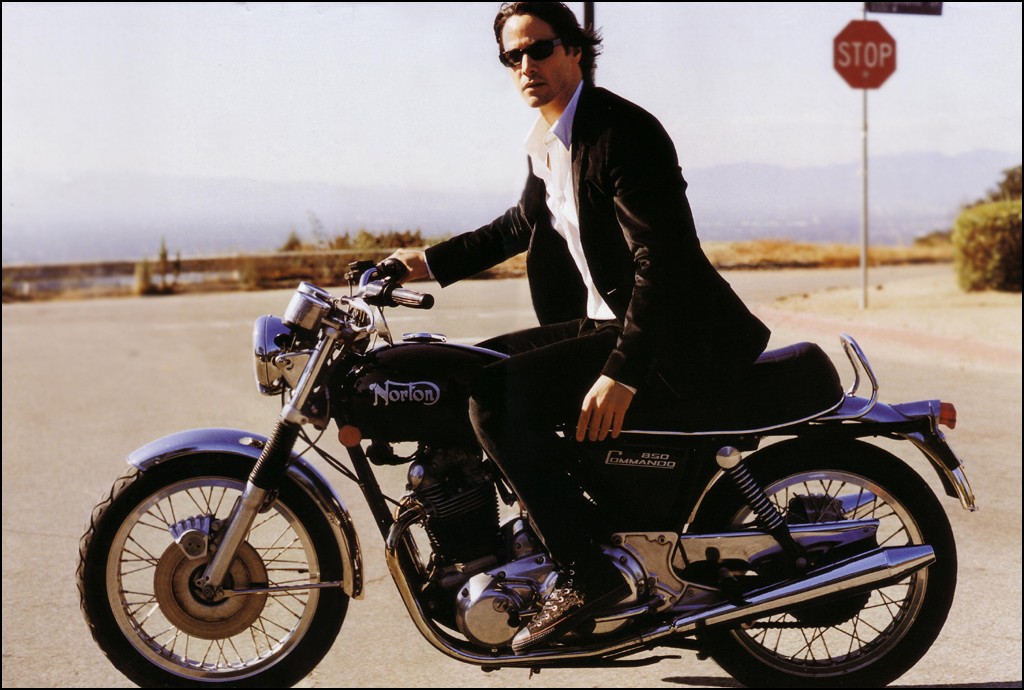 Also, I spoke to a friend earlier today and she picked up a copy of Arena at Tower records, so if you're not in the UK, you might check that out.

spoony | from inside the mind of krix at November 08, 2003 11:52 AM .