I'm Sari
Even though it will probably mean I'll be coming back as an arthritic otter that's allergic to shellfish in my next life, I can't help a-lustin' after Prince Siddhartha's lovely glutes when the silky fabric wraps around them like this.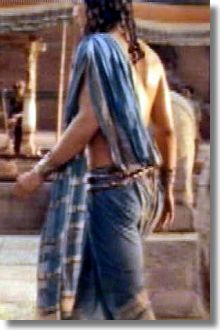 Happy Ass Friday, Namaste!

spoony | from inside the mind of krix at September 05, 2003 08:55 AM .