Radio Bret Domrose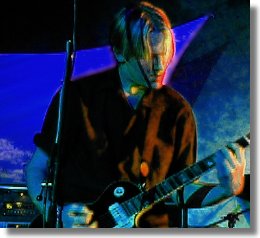 Remember a week or so ago when Bret did that radio appearance on Las Vegas talk radio
? Well, I had my friend Dave digitize the recording. It's about 20 minutes long, broken into 4 seperate mp3 files. And yes, that's me being an utter nervous dork on the line. But at least I knew something about the band, unlike the other callers. Be warned, the hosts are jackasses, but Bret is charming as ever and has some interesting Dogstar tidbits.
To download the mp3 files of Bret's radio interview from August 21, 2003 - KLAV 1230 AM radio - Las Vegas:
Please right click and save each file below to your own hard drive


PART 1 -5.22MB

PART 2 - 4.64MB

PART 3 - 5.04MB

PART 4 - 5.80MB

I will be posting the link this entry in the DogstarFans and Bret egroups and on the Dogstar Message Board. If you would like to spread the word to other fans that might want to hear this, that's fine, but please link to the entry, NOT directly to the files. And again PLEASE DO NOT STREAM the audio, right click the link and save it to your hard drive.
dogstar rocks | from inside the mind of krix at September 01, 2003 10:00 AM .